Ashley Basso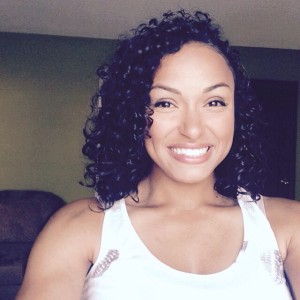 Title
Night Nanny
Areas Served
Baltimore, MD., Washington, D.C.
Services Provided
Overnight Care
Why are you passionate about newborn care?
I am passionate about newborn care because I love helping people in many ways. Not only am I caring for a precious new baby, but I am helping each family to get the proper rest that they need, so they, too, can take care of their responsibilities as parents.
What is the greatest compliment you've ever received from a client?
The greatest compliment I've ever received was that they felt 100% confident in my ability to care for their child; I put their anxiety at ease.

What do you enjoy about working with new families?
I love meeting new people, seeing new faces, and developing new relationships with families.
Let's talk newborns: what is your favorite part about caring for newborns?
I love being a soother. Knowing that I have the ability to help an infant with their needs.
What is next for you? Are you preparing for a new certification or training event?
I would love to become a certified Newborn Care Specialist and then work towards becoming a lactation consultant. 

What is one fun fact about yourself?
I'm adventurous! I love scuba diving and snowboarding. I believe this helps me be even more enthusiastic when caring for infants and helping new families.
Contact Information:
Email: ashley@hushhushlittlebaby.com