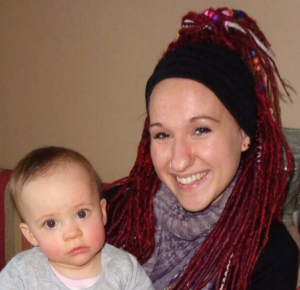 Title
Newborn Care Specialist & Night Nanny
Areas Served
Long Island & Manhattan

Services Provided
Infant care provided 24 hour shifts, overnight care, daytime care

Why are you passionate about newborn care?
I am a very kind, patient and loving person. I strongly believe that it is in my nature to provide care for newborns and help parents with this important start to welcome and care for a new beautiful person in this world. If we want to raise great and loving people, we have to start doing so at the very beginning of life. I want to help parents making the first months of their precious newborns life the best and provide excellent care for everyone. With the help of Newborn Care Specialists we can provide a better and more relaxing start for a new family, and that makes me passionate about it.
What is the greatest compliment you've ever received from a client?
The greatest compliment I have ever received was, that they can see how truly I love my children/infants and that this makes me an amazing Newborn Care Specialist. That my positive energy made the whole family very relaxed and confident.
What do you enjoy about working with new families?
I love to meet new families, new individual people and new unique babies. It is a big honor to work with new families and to help them in this very exciting journey of their life. As a Newborn Care Specialist, I believe that you always continue to educate yourself, being with different and new families helps a lot in this ongoing education. Each family is unique, culture and thoughts will differ from mine sometimes and that is a great way to learn new things. As much as I am there to help a new family, I am always curious to see how they would handle situations, if so, I am happy to find a way to make it work in their interest.

Let's talk newborns: what is your favorite part about caring for newborns?
My favorite part about caring for newborns is to see how unique and beautiful each infant is. This career brings me so much joy it fulfills my life and it is a big honor to be in their early life. I believe because I am so happy around infants it shows me that this is what I am supposed to do. Seeing them develop and bonding with their parents is a great experience that I am allowed to share. It is amazing to see how much infants grow and develop over the first month of their life.
What is next for you? Are you preparing for a new certification or training event?
I do have a Newborn Care master class completion Certification, also a Child Care Provider Diploma, CPR and first aid Certification. I read and educate myself by reading lots of different infant books to get knowledge and different opinions. My next training will be in New Jersey with the NCTA The Newborn Care Training Academy on February 6th & 7th. I am trying to start doing Newborn Care on a full time basis soon. I would be flexible in work hours, 24 hours shifts, night or daytime shifts.

What is one fun fact about yourself?
I am always happy around children/infants. I always smile, and try to spread my positive energy towards others. I can laugh and see good things in a cloudy situation. I try to enjoy my life as much as I can by doing the work I love.
Contact Information:
Email: n.hausharter@gmx.at