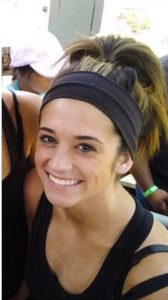 Name:

Jordin

 

Torgerson

Email:
jordin_torgerson@yahoo.com
Title:

Newborn Care Specialist

Areas Served:

Los Angeles, San Diego

Services Provided:

Overnight care

Why are you passionate about newborn care?

Aside from newborns being tiny and adorable, they are extremely special. They are an extension of us and our future and I think its a wonderful thing to be apart of. I love the thought of helping mom through this experience.

What is the greatest compliment you've ever received from a client?

The greatest compliment I have ever received is that I had the "magic" touch for putting her kids to sleep. It was always a struggle for her and her husband but I was always able to pull it off in a short amount of time. It's nice to be good at something that even parents themselves struggle at.

What do you enjoy about working with new families?

I enjoy getting to know new families and the great people in them. What's always interesting to me is how differently people do things. It is always great learning new tactics for situations and just expanding my knowledge.

Let's talk newborns: what is your favorite part about caring for newborns?

My favorite part is definitely watching how quickly they change and grow. Watching them sleep so soundly in my arms is a plus too 🙂

What is next for you? Are you preparing for a new certification or training event?

I would love to find a family to work with so I can continue my hands on experience and expand my knowledge.

What is one fun fact about yourself?

I eventually want to open an animal rescue!