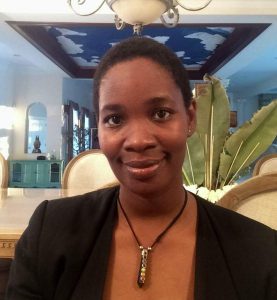 Name:

Harmony

 

Williams

Email:
harmonywilliamscoaching@gmail.com
Website:
http://parentingwithharmony.com
Title:

Newborn Care Specialist, Parenting Coach

Areas Served

NJ

Services Provided:

Overnight Care, Parent Coaching, Breastfeeding Support

Why are you passionate about newborn care?
Providing an intimate, loving service makes me very passionate about newborn care. I never know who I am going to assist or how much of an impact my care and support will have on any one family but I am deeply committed to giving my best at a time when families are in need the most with their new babies. Newborn care isn't like any other age level of care. It's much more sensitive and vulnerable because the baby cannot fend for his or herself. They are completely dependent upon the care team (parents and caregivers) to take care of them and I have spent the last 15 years of my life doing just that.
What is the greatest compliment you've ever received from a client?

A new mom told me that I was the one person in her life who never made her feel bad or judged her for any of the mistakes she made with her baby. She felt that she could totally be herself around me and that I was truly there to help her be the best mom that she could be. Even when she doubted herself she could just talk to me and say exactly what she was feeling or thinking and I she could rely on me to listen and to give her sound advice.

What do you enjoy about working with new families?

Learning from them. I have picked up so many great tips and tricks that I have learned from different families with different babies. I especially enjoy learning from families who were born in another country. It gives me a tiny view into newborn care around the world. I am more sensitive and respectful of other cultures and also very open to new and different ways of caring for children.

Let's talk newborns: what is your favorite part about caring for newborns?

I love bonding. When I bond with a newborn I feel very in tune with their needs and wants. The more I connect with a newborn the more I am able to meet their needs in a special way. Learning how they like to be held, swaddled, rocked, consoled, fed, etc all comes from me finding ways to communicate with them and to receive non verbal communication from them.

What is next for you? Are you preparing for a new certification or training event?

Yes, I am interested in a lot of new trainings and certifications related to newborn care and also self care and healing for moms.

What is one fun fact about yourself?

I put myself through Culinary school and graduated from Le Cordon Bleu Sacramento. I worked as a catering manager and a personal chef for 4 years. I still cool for some of my clients now.