Last weekend I attended The Bump Club's  Gearapalooza in Austin, Texas for their first stop of the 2014 tour!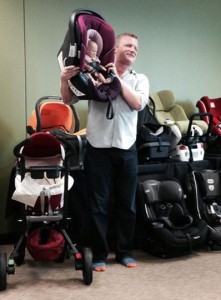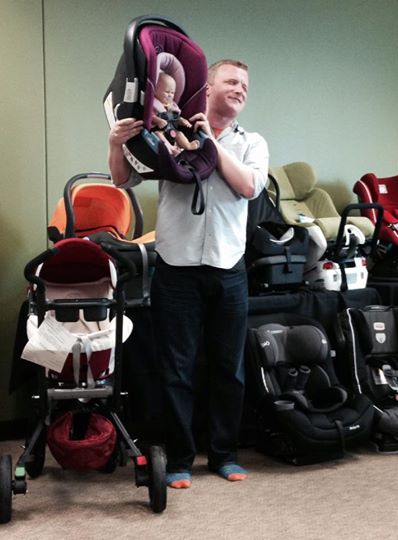 This year's tour is traveling to 12 cities around the US and the 12th city was decided by a Facebook vote. Unfortunately for us, Seattle narrowly beat out Washington DC, but Austin is another one of our favorite destinations – so off we went!
It's no secret that I LOVE baby gear! However, I also love to attend events to help keep clients up to date on the latest and greatest. If a mom has a problem, the innovators and entrepreneurs at Gearapalooza have a solution! This year, Gearpalooza featured The Baby Guy NYC, Jamie Grayson and a dozen vendors like Cybex, Peg Perego, Beco and Cosi Prezi just to name a few. Jamie was a great presenter and really knows his gear information, I even learned a few new things I did not know!
Jamie highlighted the 5 baby items worth splurging on:
Car Seat
Stroller
Breast Pump
Mattress
Baby Carrier
Jamie talked about the 5 areas in depth and covered the
recommended brands, function, usage, and overall investment that goes into each product. Following Jamie's presentation (which was incredibly entertaining) was a giveaway that rivaled anything seen on Oprah! I wish I had kept track of the amazing giveaways, but here are a few of my favorites:
4-5 Infant seat (Cybex, Peg Perego, Cosi Prezi)
5-6 Strollers (Bob, Stokke, Jane, Quinny Yezz, Orbit)
30+ Smaller gifts like bath tubs, bottles, creams, carriers, monitors, breast pumps and the list goes on and on)
I ended up winning a gorgeous hot pink Cosi Pezzi car seat! Maybe it's a sign that baby number two will be a girl? The swag bags were
also overflowing with bottles, bibs, toys, bottle cleaners and more!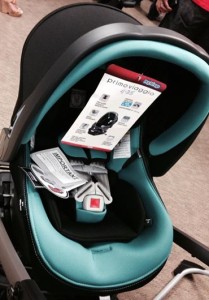 My favorite new product at Gearapalooza is Peg Perego's new infant car seat that is coming out in April 2014! The Prima Viaggio has slimmed down by a few pounds and the sleek new fabric is eye catching.
Assuming all the remaining Gearaplooza events are as incredible as the kickoff in Austin, attendees will not be disappointed! The Bump Club did a fabulous job creating this event for moms, dads, and baby-gear fanatics like me