Olga Bunina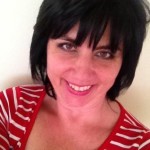 Title
Newborn Care Specialist, Sleep Training Coach
Areas Served
Los Angeles County
Services Provided
Overnight care, lactation consultation,sleep training consultation
Why are you passionate about newborn care?
Babies are the passion of my life. I became a Pediatrician at age of 23 .It was my dream and goal since 4 y.o. I love babies!!! After I came to the U.S. back in 2002 I became a Newborn Care Specialist.
What is the greatest compliment you've ever received from a client?
I am a Baby whisperer!!!! Parents are blessed to have me!
What do you enjoy about working with new families?
I do enjoy helping new families with everything and anything they might need. It's great to see the result of the work!! Happy and healthy baby and happy parents!!
Let's talk newborns: what is your favorite part about caring for newborns?
Schedule and Sleep training.
What is next for you? Are you preparing for a new certification or training event?
Become Certified Sleep Training coach and help families around the world.
What is one fun fact about yourself?
Every baby likes when I am singing. One family even asked me to record my song:).
Contact Information:
Email: helgabunina@yahoo.com