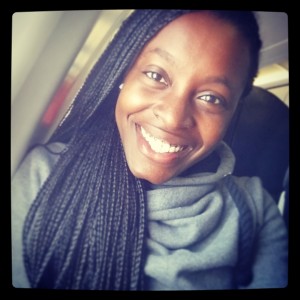 Name

Alleah Erica

Clarke

Email
alleahericaclarke@gmail.com
Website
http://alleahericaclarke.com
Title

Advanced Trained Yoga Teacher, Babywearing Educator, Childbirth Educator, Antepartum, Birth and Postpartum Doula, Thai Yoga Practitioner

Areas Served

Maryland, DC

Services Provided

Overnight Care, Daily Visits, Parenting Consultation, Babywearing Consultation, Infant Massage

Why are you passionate about newborn care?

Newborn Care is absolutely important to help the family transition from pregnancy to parenthood. Being a natural helper, a bibliophile, and maternal care geek, I enjoy using all I've learned and experienced to help families reduce the stress that comes with the learning curve of becoming a new parent.

What is the greatest compliment you've ever received from a client?

"Having you here made all the difference!"

What do you enjoy about working with new families?

Learning more through experience. Enjoying the newness of a little one and all of the many joys with carrying for them. Seeing the relief on parent's faces when my aid helps them to feel more confident as a parent.

Let's talk newborns: what is your favorite part about caring for newborns?

Is it safe to say… Everything? They are such amazing teachers. They teach you about themselves and what it's like to be new to this world. This opens my eyes to a perspective that I once knew.

What is next for you? Are you preparing for a new certification or training event?

Bringing my knowledge, experience, amazing disposition, cheerful energy, and passionate love for newborns and parents, to families in the Greater Washington DC Area.

What is one fun fact about yourself?

I Love Dancing!