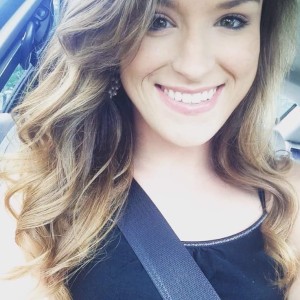 Name

Cheyenne

Haynes  

Email:
bcheyennehaynes@yahoo.com
Title

Newborn Care Specialist

Areas Served

Northern and Southern VA

Services Provided

Consultations, part-time awake care, overnight care

Why are you passionate about newborn care?
I'm passionate about newborn care because I have seen firsthand the impact that great newborn care has on the entire family and the emotional well-being of everyone caring for the baby. I don't think that proper newborn care is always shared the way that it should be and I believe that it is my responsibility as a newborn care specialist to not only educate families and caregivers on the ins and outs of the complicated and ever-changing world of proper newborn care; but also to be the foundation of a great support system during the sweetest, scariest, and most unpredictable time of a family's life.
What is the greatest compliment you've ever received from a client?

"Before we met you, we were in no way prepared for what this baby would throw at us. Without you there is no way we would have made it through the newborn stage as successfully and happily as we did."

What do you enjoy about working with new families?

My favorite part about working with the new families is coming into a home, listening to a family's concerns, putting myself in their shoes, and then assessing their needs and helping them to the best of my ability. I love when I'm able to offer services and resources that improve a family's quality of life .

Let's talk newborns: what is your favorite part about caring for newborns?

I love when a baby smiles in their sleep. I love a perfectly swaddled baby placed in their crib, and looking over and seeing them smile in their sleep. Sure, it's probably gas, but sometimes I also think it's a sign that we are doing just what we're supposed to do.

What is next for you? Are you preparing for a new certification or training event?

I plan on attending a certified lactation counselor program in the fall and I am also currently a student doula. I look forward to what's ahead of me as far as newborn care goes.

What is one fun fact about yourself?

I love to cook! I wish I had more time to dedicate to getting creative in the kitchen.