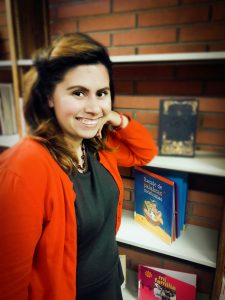 Name

Elizabeth

 

Soria

Title

Newborn Care Specialist

Areas Served

West LA

Services Provided

overnight care

Why are you passionate about newborn care?

I am passionate about newborn care when I first held my sister as a baby, I have felt a nurturing loving-kindness -it is a tenderness that fills me with joy, fulfillment, and overall mindfulness when caregiving for newborns and watching their development- and this is why I am more than happy to guide or help parents with their newborns.

What is the greatest compliment you've ever received from a client?

The biggest compliment I have received was being told that I have set the bar high for other nannies, the client mentioned that it would be difficult for them to find another nanny who was as reliable, great, patient, and as loving as I was with their daughter.

What do you enjoy about working with new families?

I enjoy learning about the different parenting styles, their schedules, and becoming acquainted with new people while ensuring their child/children is well taken care of while under my care.

Let's talk newborns: what is your favorite part about caring for newborns?

I enjoy learning each newborn's personality, their small tenderness and watching their development.

What is next for you? Are you preparing for a new certification or training event?

I am currently enrolled in the Advanced Sleep Training Workshop, and I on taking child development courses, continue my learning of languages. I am considering looking into the field of lactation consultant, doula, or furthering my career as a newborn care specialist, or simply taking one class of each to add breadth to my knowledge.

What is one fun fact about yourself? 

*

I enjoy practicing mindfulness and incorporating my inquisitive spirit into all of the work I do- whether I am learning, traveling, or engaging with curious kids, I enjoy working with children.