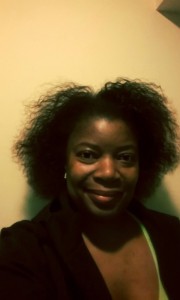 Title
Postpartum Doula
Areas Served
Montgomery County and surrounding areas, Washington DCServices Provided
Services Provided
Daytime and Overnight care, Postpartum doula care
Why are you passionate about newborn care?
I enjoy working with babies and families helping them make the transition from hospital to home easier.

What is the greatest compliment you've received? 
'Thank you for being such a gentle and nurturing presence'.
What do you enjoy about working with new families?
Meeting new people and having the opportunity to help families as they bring baby home.
Let's talk newborns: what is your favorite part about caring for newborns?
My favorite part about caring for newborns is being part of a baby's experience as they discover the world for the first time. It is a joy to be a part of a baby's development.

What is next for you? Are you preparing for a new certification or training event?
I'm planning on attending a training for tots and tykes yoga and postnatal yoga.

What is one fun fact about yourself?
I am a sci-fi fan.

Contact Information:
Email: earthskydoula@yahoo.com
Website: www.blisspostpartumcare.com