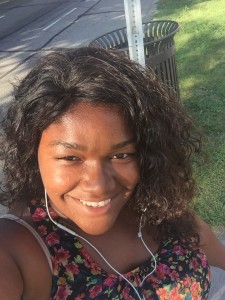 Title
Nanny
Areas Served
DMV
Services Provided
Overnight, Weekend, Full-time Nanny Care
Why are you passionate about newborn care?
I love the little babies. I seem to gravitate naturally to infants. They are so innocent and precious. I want to keep them safe.
What is the greatest compliment you've ever received from a client?
This is the absolute best compliment I've received is from a babysitting family, "Plenty of [caregivers] fulfill the basic requirements, but MarKetty is clearly more than that; she's fun, with a friendly personality, an easy smile and a great attitude. It's no wonder my son wants to play with her so much!"
What do you enjoy about working with new families?
When working with new families, it's exciting to get to experience a new work environment and learn how a family interacts with their children.
Let's talk newborns: what is your favorite part about caring for newborns?
My favorite part of caring for a newborn is the cuddles. As children get older they become more independent. Newborns cherish the connection and warmth from their caregiver and I have a lot of love to give.
What is next for you? Are you preparing for a new certification or training event?
I have a few courses I am interested in taking next such as a birth doula, postpartum doula, and Car seat specialist.
What is one fun fact about yourself?
I can count to 10 in 6 languages:
Sign language
English
French
Spanish
Turkish
Hungarian
Contact Info:
Email: care4angels@ymail.com