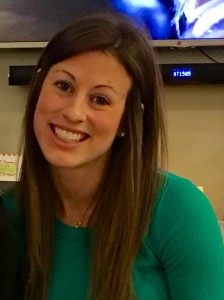 Name

Michelle

D'Alessio

Title

Newborn Care Specialist

Areas Served

DC, NOVA, MD

Services Provided

Overnight care

Why are you passionate about newborn care?

I have always been a natural with newborns. I have always loved being around and caring for infants. I enjoy just holding them, looking at them and caring for them. They are so fragile and precious.

What is the greatest compliment you've ever received from a client?

The greatest compliment I have ever received from a client was from a family of twins when they told me they didn't know what they would do without me. They expressed to me how much they trusted me with their babies and that I knew how to care for them better than they did. They were so excited for me to teach them how to feed both babies at the same time.

What do you enjoy about working with new families?

Every family is different. I enjoy meeting new families and getting to know the parents along with their infant. I enjoy teaching, showing, and helping new parents with their new bundle of joy!

Let's talk newborns: what is your favorite part about caring for newborns?

I enjoy meeting new newborns. Each newborn has a different personality. I love to snuggle with the new bundles of joy and help parents get acquainted to the new routines their newborns will bring them.

What is next for you? Are you preparing for a new certification or training event?

I am hoping to take the sleep training course next.

What is one fun fact about yourself?

I work day and night 🙂 im a preschool teacher during the day.