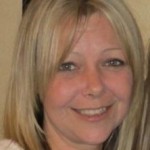 Title
Newborn Care Specialist/Travel Nanny
Areas Served
Los Angeles, CA
Services Provided
Overnight Newborn Care, Travelling Assistance, Sleep Scheduling

Why are you passionate about newborn care?
I have always had a special love for babies. Ever since I can remember, all I ever wanted to be when I grew up was a mom! Perhaps it has something to do with the fact that I was adopted. I have always been fascinated with birthing, newborns, and witnessing the beauty of the bonding process. I gave birth to both of my children with the guidance of a midwife before the age of 20. I believe I have been given the special gift of communicating with newborn babies, in a calm and peacefull manner. I can't imagine what my life would be like without babies around me. I truly believe that caring for newborns is what I was meant to do!
What is the greatest compliment you've ever received from a client?
..Greatest compliment would have to be when one of my client parents were explaining their family tree to the little ones after a new sibling was born. The little one asked where Nanny Nikki's branch was? The mom gently smiled and without a pause said "she comes thru the roots"
What do you enjoy about working with new families?
I like all the questions from the children about me! I like that they are excited about a new nanny with new ideas. Sometimes their schedule and routine may be the same, but I like to change it up and make it fun! Who wouldn't enjoy coming into work every morning greeted with kisses and hugs, and squeals of delight!
Let's talk newborns: what is your favorite part about caring for newborns?
I think my favorite part about caring for newborns is the snuggling! And nothing smells sweeter than a newborn baby, that is for sure! I like the sense of calmness and peacefulness I get from caring for a new baby. Living in the moment just for the needs of the child. There is no better feeling.
What is next for you? Are you preparing for a new certification or training event?
I am always looking for ways to improve, learn new techniques, and keep current in the Nanny Business. Next I have a Nanny Be Safe Workshop I will be attending. Being certified in self deference couldn't hurt when I am protecting such precious beings.
What is one fun fact about yourself?
I was born and raised in Canada before marrying my husband of 15 years.   I have 3 successful grown adult daughters, one of which is becoming a midwife herself!  My latest and greatest "Fun Fact" is my new grandson Finley! We live happily ever after in Valencia, California.
Contact Information:
Email: [email protected]