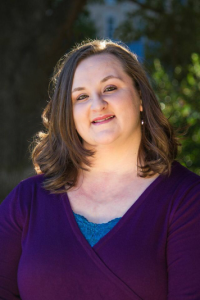 Name
Rebecca Doran
Email

[email protected]

Title

NCS, Postpartum Doula

Areas Served

Dallas-Fort Worth Metroplex Also willing to travel with accommodations and 24/7 positions

Services Provided

Overnight Care, 24/7

Why are you passionate about newborn care?

I feel like this is my calling. Working with babies and supporting families fills my heart with joy!

What is the greatest compliment you've ever received from a client?

I have worked for some of the most amazing families!! To pick just one would be too difficult a task!

*I cannot imagine life without her! She 100% adores babies, has an incredible amount of knowledge and experience and is an absolute joy to be around.

*Becca was instrumental in teaching me what needed to be done to keep them sleeping and we cannot thank her enough for her help!

*Becca is one in a million — she is exceptional at her job. While Becca's training and certifications check all the necessary boxes, there are some subtleties about her skills that make her uniquely wonderful.

What do you enjoy about working with new families?

With each new family comes an amazing opportunity to learn, teach, support, and empower parents! Every baby is different and so are the parents!

Let's talk newborns: what is your favorite part about caring for newborns?

A new baby can make even the strongest person gentle. They are so tiny, yet wield amazing power. And the way that they smell! Who can resist it? I could honestly go on and on!!!

What is next for you? Are you preparing for a new certification or training event?

I am currently in the process of completing my NCSA certifications, taking an online NCS training course, and in a few months I will be attending an Advanced NCS Training Session in LA. Everyday there are new developments in the world of newborn care, breastfeeding, and postpartum support. Never Stop Learning!!

What is one fun fact about yourself?

I make some of the best homemade BBQ sauce in the state of Texas!