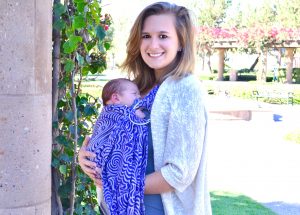 Name

Sara

McAllister

Email
sara@welcomehomebabyllc.com
Website
http://www.welcomehomebabyllc.com
Title

Newborn Care Specialist

Areas Served

Based in Orange County, CA, Serving Nationwide

Services Provided:

Overnight Care, Maternity and Newborn Consultations, Travel and 24/7 Care

Why are you passionate about newborn care?

I discovered my passion for newborn care after spending time volunteering in orphanages in Peru and Kenya before and throughout college. After returning home to the US, I realized how similar the newborn experience is universally, all around the world. As a result, I have dedicated the past 8 years to expanding my education and newborn care experience, building on the passion that drives me in this career.

.

What do you enjoy about working with new families?

The experience I share with each family is completely different. I love that aspect of being a NCS. Every newborn is different, every family has their own set of goals, every relationship I form with each family is unique. I love working with new families as they find their "new normal", introducing a new little one into their world. Its an honor to be a part of that special time!

Let's talk newborns: what is your favorite part about caring for newborns?

Newborns are magical to me. Helping this new life as he or she settles into the world is a very special job to have! Let's be honest though, the new baby smell and snuggles are definitely the best part!

What is next for you? Are you preparing for a new certification or training event?

Through my company, Welcome Home Baby, LLC., I am looking forward to expanding my parent education outreach in the next year! I will be hosting a series of webinar style parenting classes and speaking on newborn care topics at a variety of trainings this year. On top of my overnight care and consultations, I will be furthering my own sleep consulting education as the next step in my NCS journey!

What is one fun fact about yourself?

Fun Fact! I am originally from Rhode Island and have been living in Newport Beach, CA for 5 years now. When I am not working, you will often find me relaxing on the beach. I moved from the Atlantic coast to the Pacific coast, the ocean is my happy place!